My Team
We believe in providing our clients with the ultimate in Client Experience. Integrity is a huge word in personal and business relationships. We strongly believe in integrity in our dealings with our clients. We are committed to building trusted relationships with our clients, just as people have been doing for ages. Really, we just treat our clients the way we would like to be treated. (Matthew 7:12)
In today's hectic society, it's easy for companies to overlook their most important asset, People. In our way of thinking if you don't provide excellent service and high quality products for your clients, there is no good reason to be in business.
It's not really that complicated. You just have to do what you say you're gonna do and take care of your customers. We believe people crave this in today's world.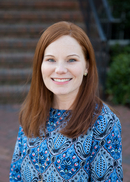 Tiffany V Hailston
Client Service Manager
Office 205-775-7758

Tiffany Hailston has been a part of Brad's team since 2010, and our clients love their interactions with Tiffany.  She serves clients well with a very helpful and sweet demeanor.
Tiffany lives in Birmingham with her husband, Steven. They have two daughters, Ayla and Eva, who are both adopted from China.  In 2003, Tiffany graduated from San Diego Christian College, with a B.A. in Interdisciplinary Studies.
How can Tiffany help you?
Scheduling appointments
Changing EFT information or address
Beneficiary changes on life insurance
Status update on new insurance policies while in underwriting
Help with viewing your accounts online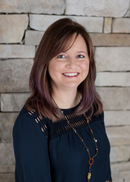 Deidre L King
Director of Development
Office 205-271-7000

Deidre is married to Brad and has been an integral part of the firm from the very beginning.  She is a graduate of the University of Alabama where she obtained a degree in Finance & Economics.  She worked with Brad as the one and only back office support for the first 5 years of the business.  Now that the kids are all in school and the business has grown, Deidre is back with us as the Director of Development for the practice.  She oversees the recruiting, training, and developing of the new Financial Representatives that Brad mentors and grows in his leadership role as Growth & Development Director of the Hoover, AL Northwestern Mutual. 
How can Deidre help you?
Interested in a career opportunity where you can be mentored by Brad and his team?
Contact Deidre to set up a time to talk with Brad about the opportunity